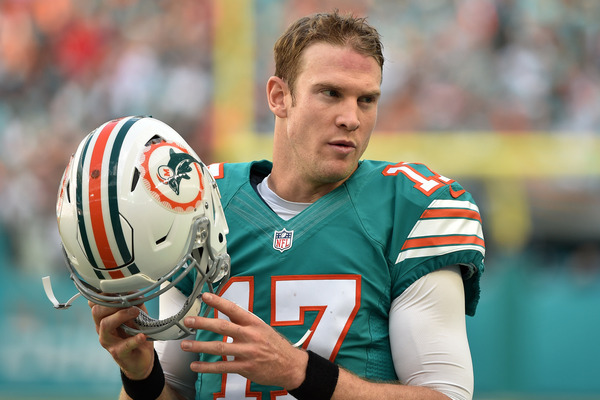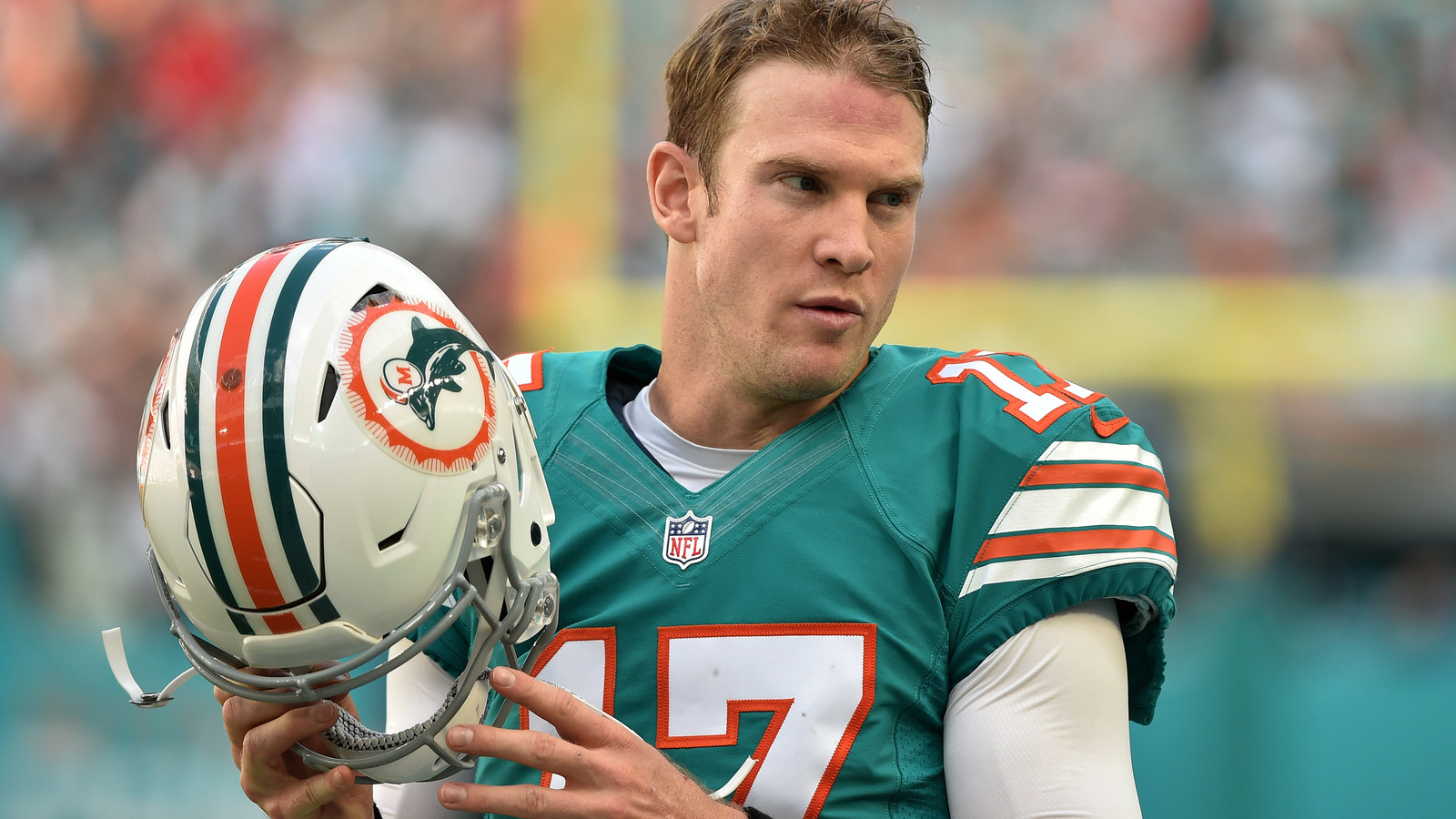 Miami Dolphins quarterback Ryan Tannehill made strides last season with coach Adam Gase. Steve Mitchell/USA TODAY Sports
All 32 NFL teams have a chip on their shoulder. No matter what sport, no matter what player, no matter how good or bad the team, there's always some external reason to prove themselves.
New York Giants defensive end Jason Pierre-Paul decided that a writer saying the Giants caught a break was reason for motivation. The Alabama Crimson Tide put fabricated stories from "The National Media" on a bulletin board as proof that nobody believed they could win a national championship.
It goes without saying at this point that some reasons for motivation are better than others.
This list will examine eight NFL teams that don't have to make up quotes or look for writers calling them lucky for motivation. These teams come into the season knowing that they have to prove themselves as contenders or re-evaluate their positions as franchises.
For these teams, this year is a crossroads.
If they contend, they'll likely try to do so in the long term with their current cores. If not, it might be time to tear it down and start anew â?? or at least acknowledge that they're pretty far from where they need to be, a depressing reality for any football team. Without further ado, here are eight teams that need to prove themselves this season.
Yes, the Miami Dolphins made the playoffs last season for the first time since 2008. Yes, the biggest reason they failed to compete in the Wild Card game against the Pittsburgh Steelers was an injury to quarterback Ryan Tannehill. And yes, there is a better outlook coming into this year than there's been in a long time.
However, there is still a sizable contingent that thinks this team cannot win with Ryan Tannehill. Beyond the quarterback position, there are lingering questions about the defense, which was a paltry 19th in efficiency last season, as measured by DVOA. Byron Maxwell has to follow up on a strong 2016, while Xavien Howard and Bobby McCain are question marks at cornerback behind him. The team also shelled out nearly $20 million in guaranteed money to keep safety Reshad Jones, who must prove he can keep playing at a high level as he nears age 30.
Oh, and there's that pesky team that feels like an automatic victor in the AFC East every year. The Dolphins haven't beaten the New England Patriots since September of 2014, a precursor to the Pats being blown out on a Monday night in Kansas City, then turning things around and winning a Super Bowl.
If Miami really has turned the corner, it has to at least compete for the AFC East title, but after the Patriots' incredible offseason, it's tough to see that happening.
Jacksonville's front office has given quarterback Blake Bortles more chances to succeed than most people get in a lifetime. In 2016, he was one of the biggest reasons that Jaguars disappointed with a 3-13 record. Bortles threw 16 interceptions, ranking fourth in the league, and finished 29th in QBR. More than that, after three NFL seasons, he doesn't seem to be fully developed mechanically.
Well, if he (and Jacksonville) is ever going to turn it around, now is the time. The Jaguars have surrounded Bortles with talent, spending their first-round pick on running back Leonard Fournette to supplement Chris Ivory and T.J. Yeldon at running back. Allen Robinson, Allen Hurns and Marqise Lee make up a more than serviceable receiving corps, and though the Jaguars still have questions surrounding their offensive line, it's tough to say there isn't enough talent for Bortles to succeed.
That's without mentioning the massive investments Jacksonville made on defense this offseason. The Jags …
Read Original Post at
http://www.yardbarker.com/nfl/articles/eight_nfl_teams_with_the_most_to_prove_in_2017/s1_12680_24352363

Sports Media 101 searches and spiders for news it aggregates from across the web about your favorite sport or sports team. This article is originally posted at another site not affiliated with Sports Media 101. The portion of the article posted here is to provide a sample of the content available at the linked site. Please click the link to read the full article. Sports Media 101 does not claim any ownership to the content and all rights are retained by the original copyright owner.
Tags:
Arizona Cardinals
,
Carolina Panthers
,
Cincinnati Bengals
,
Denver Broncos
,
Detroit Lions
,
Jacksonville Jaguars
,
Miami Dolphins
,
Minnesota Vikings
,
NFL