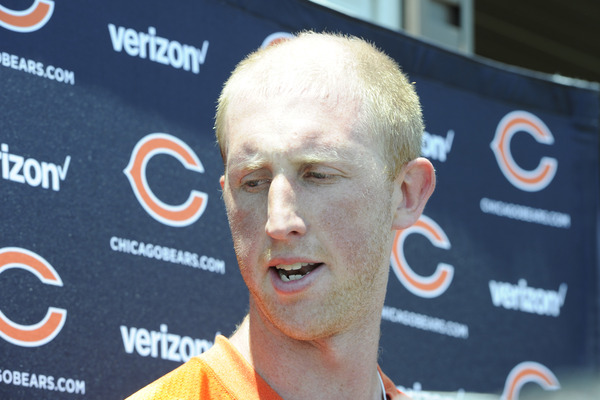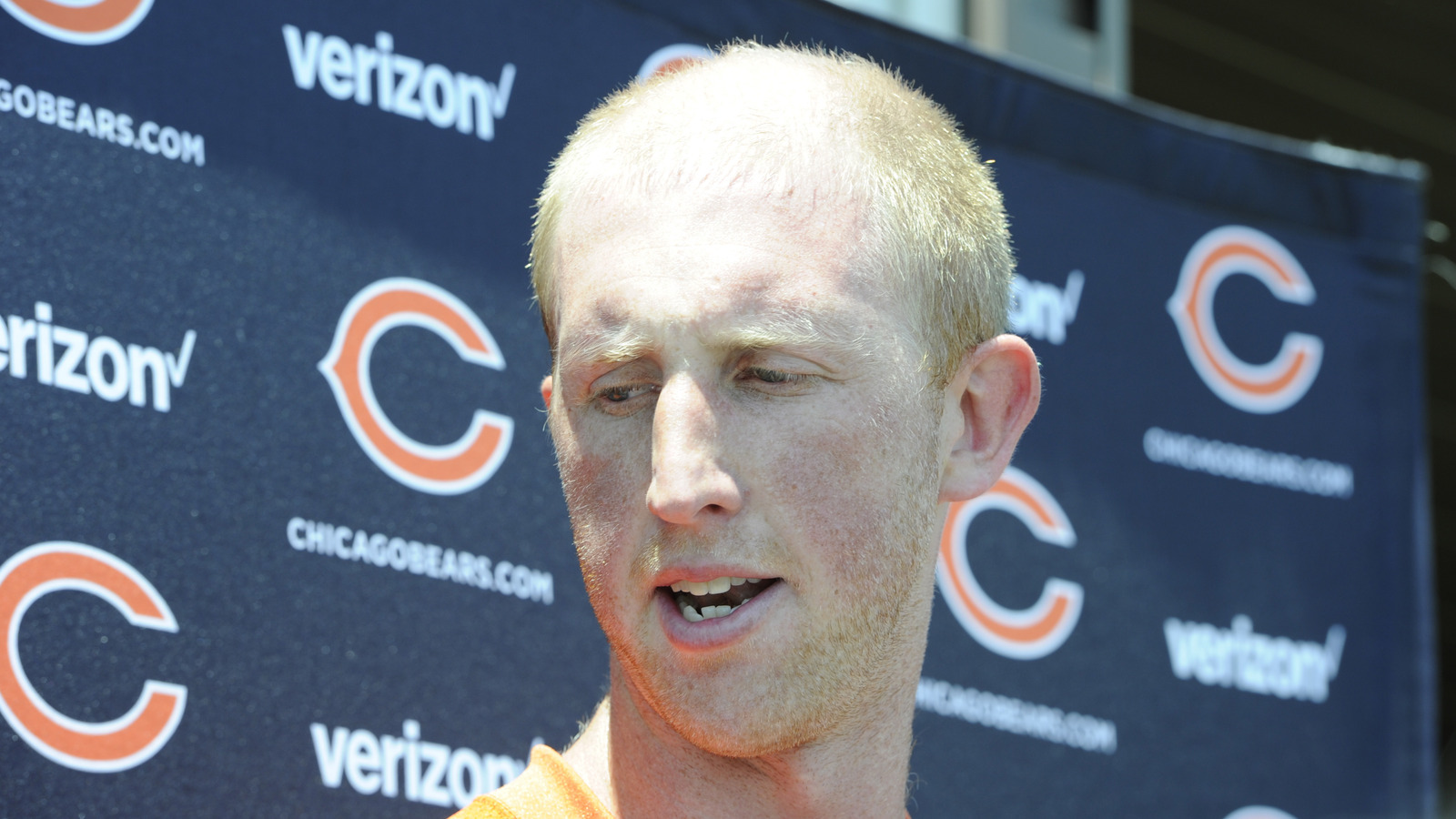 Jun 13, 2017; Lake Forest, IL, USA; Chicago Bears quarterback Mike Glennon (8) speaks during a press conference after mini camp at Halas Hall.  Matt Marton-USA TODAY Sports
Each season brings a test for every single player in the NFL. Jobs are always on the line. But for some, this is amplified even more heading into 2017.
Some guys are in a contract year and have a lot to prove. Others are young players upon whom the mantle of cornerstone weighs heavy â?? sometimes too heavy. Then there are the quarterbacks who have a lot to gain, and to lose, this upcoming season.
These 10 players are all facing career-defining campaigns in 2017.
Mike Glennon, quarterback, Chicago Bears
Nobody is going to bat an eyelash if Glennon fails to do anything of consequence in Chicago this season. The Bears drafted his replacement already, and if he stinks, they'll just hand the keys of the offense to Mitch Trubisky â?? ready or not.
But if Glennon manages to do some positive stuff and looks like a starting-caliber quarterback, then things get interesting. Not only for the Bears and the rest of the quarterback-needy teams around the league, but also for Glennon himself.
Looking at his contract with the Bears, Glennon will be hauling in almost all his guaranteed cash this upcoming season. Chicago has a built-in out after the 2017 season in which he'll still cost them money, but not a crushing amount.  So if Trubisky is starting next year (he almost certainly will be unless Glennon is too darn good not to start), then cutting Glennon or trading him is cheaper than keeping him on the roster only to stroll the sidelines with a headset and notepad.
Either he'll keep his job as the starter in Chicago (not likely at all), will play poorly and end up as a career journeyman backup or he'll make the case for himself as a legitimate starter for another team.
Sheldon Richardson, defensive tackle, New York Jets
This is an interesting one. Richardson appeared to be the next big deal in the Big Apple his first couple of seasons. He looked every bit as impressive as you'd expect from a No. 13 overall pick.
Then he was suspended before the 2015 season and hasn't been the same dominating force since then. After making 143 tackles and 13 sacks in his first two seasons, Richardson tallied just 97 tackles and six sacks the past couple of years.
Now, Richardson is doing some stuff right. He was very solid against the run last year but really didn't get much going in terms of pressuring opposing quarterbacks.
As a defensive end, that's not good.
Richardson has a lot of work ahead of him to prove he's still capable of owning the line of scrimmage. He is also playing out the fifth-year option of his rookie deal. He'll be a free agent next year, which means this really is a humongous season for the young man.
If Richardson can get back to the dominant form we saw early in his career, he'll be in line for a big payday. If not? Well, you don't have to be a salary cap expert to know the answer to that question.
Ameer Abdullah, running back, Detroit Lions
Read Original Post at
http://www.yardbarker.com/nfl/articles/ten_nfl_players_facing_career_defining_seasons/s1_12680_24258178

Sports Media 101 searches and spiders for news it aggregates from across the web about your favorite sport or sports team. This article is originally posted at another site not affiliated with Sports Media 101. The portion of the article posted here is to provide a sample of the content available at the linked site. Please click the link to read the full article. Sports Media 101 does not claim any ownership to the content and all rights are retained by the original copyright owner.
Tags:
Andrew Whitworth
,
Atlanta Falcons
,
Carolina Panthers
,
Chicago Bears
,
Cincinnati Bengals
,
DeMarcus Ware
,
Denver Broncos
,
Detroit Lions
,
Jacksonville Jaguars
,
Jeff Fisher
,
Los Angeles Rams
,
Mitch Trubisky
,
New England Patriots
,
New York Jets
,
NFL