The Bengals are the only NFL team Rey Maualuga has known. That is about to change.
The Bengals re-signed running back and special teams stalwart Cedric Peerman this week and he's not the only member of the 2016 roster returning after hitting free agency. Defensive lineman Wallace Gilberry's agents announced that Gilberry will be back with the team in 2017.
The University of Michigan produced quite a bit of NFL-level talent for the 2017 NFL Draft, so the Bengals, along with the rest of the NFL, are attending the school's Pro Day and doing their homework.
Let's keep track of the Cincinnati Bengals' moves in 2017 NFL free agency.
Here's all the rumors and reports about the Bengals leading up to the start of NFL free agency on March 9 at 4:00 p.m. ET.
The Bengals are bringing back one of the team's backup pass rushers.
The Bengals could be eying this small-school DB.
The Bengals have seen plenty of players leave this offseason, but they're hanging onto to one of their own. According to Zac Jackson of TheAthletic.com (the name's not familiar, but the face rings a bell), the Bengals are bringing back running back Cedric Peerman.
Bengals cornerback Adam Jones isn't out of the woods yet, but the concentration of trees in this particular forest is less dense now. According to Katherine Terrell of ESPN.com, felony charges of harassment with a bodily substance against Jones have been dropped.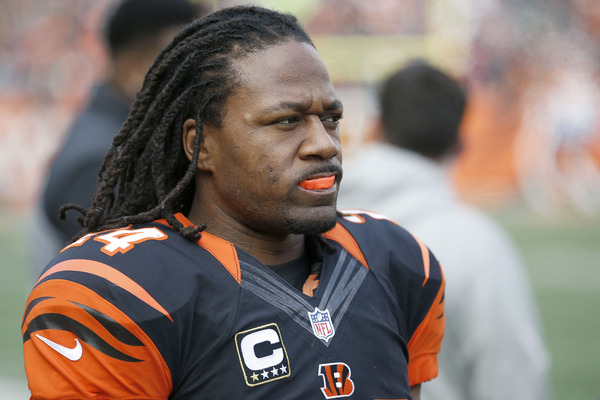 Cincinnati Bengals cornerback Adam Jones reportedly had felony charges against him dropped Tuesday in reference to an incident in which he spit on a jailhouse nurse in January.ESPN's Katherine Terrel